Welcome to Wheaton Day 2023 (on campus)
🗓️: Friday, April 14, 8:30 AM–3:00 PM (EDT)
Join us on
April 14, 2023
for
Welcome to Wheaton Day
, where we will welcome admitted students and their families to campus.
Learn about academic programs from the faculty who teach them
Hear about campus life from current students
Learn about clubs, organizations, academic programs and more
Have your questions answered about financial aid and financing options
Read more about Welcome to Wheaton Day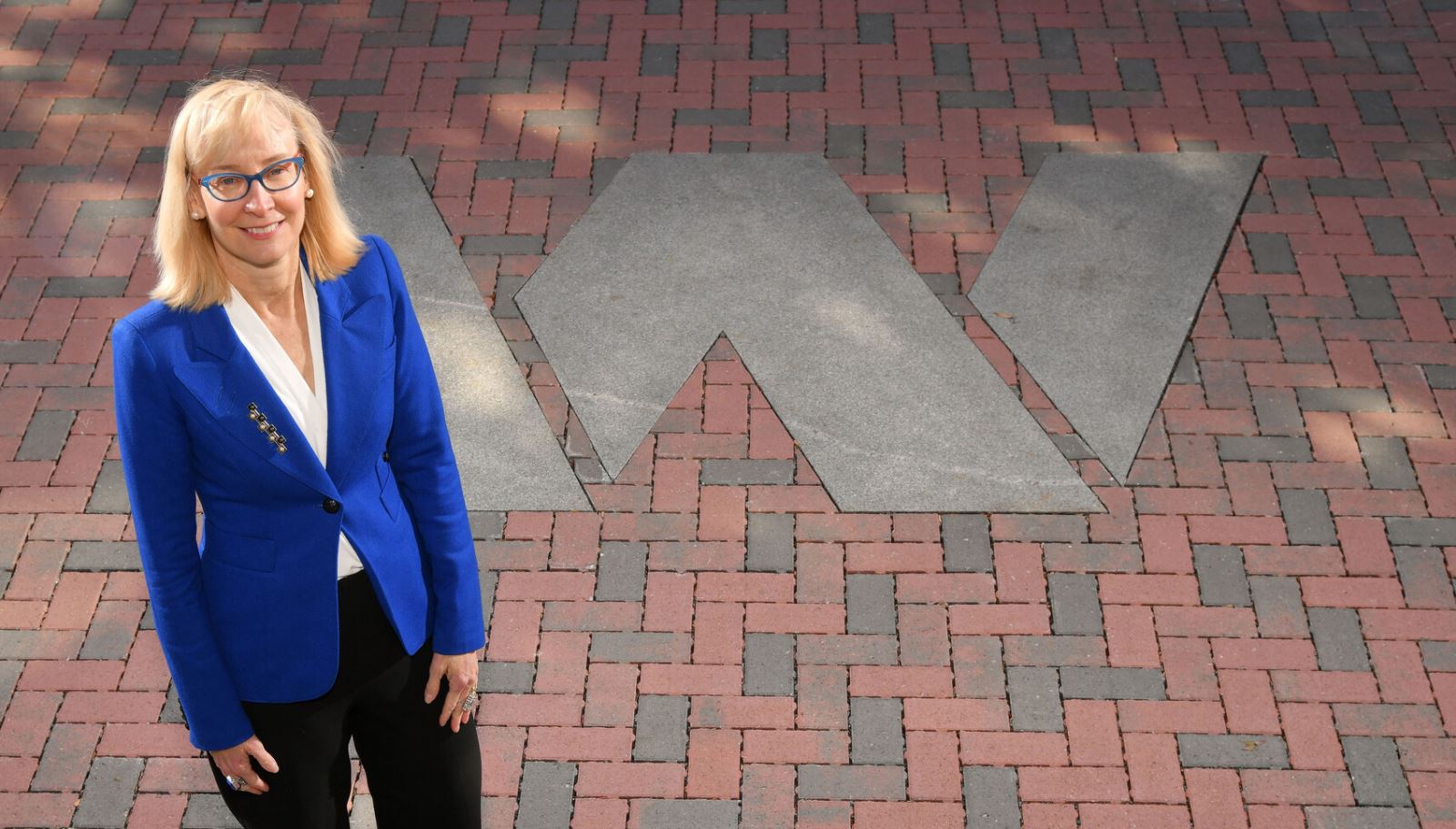 President's Reception (on-campus)
🗓️: Wednesday, April 26, 5:30–7:30 PM (EDT) 
Join President Whelan for dinner in the garden and take the opportunity ask any final questions you might have about enrolling at Wheaton.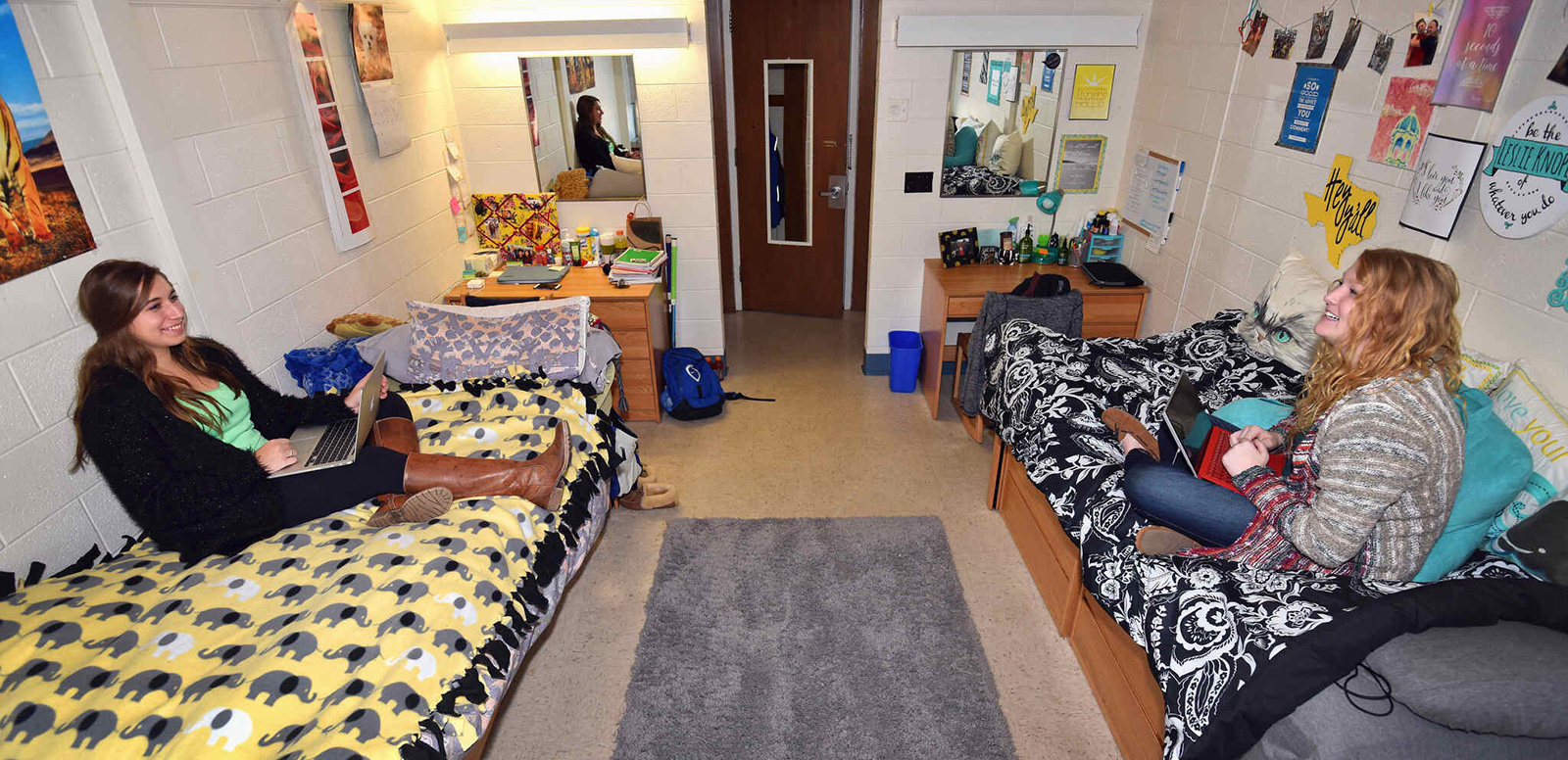 Lyons Overnight Program (in-person)
🗓️: Sunday–Monday, March 26–27
Our Admitted Student Overnights are a sneak peak into the life of a Lyon! Learn more about the Wheaton experience throughout your night on campus!
You'll have the chance to stay on campus overnight with a current student, meet your future classmates, have a meal with your host at Chase, our award-winning dining hall, and learn more about the First-Year Experience and other elements of the curriculum and campus life.
Space is limited, so please register as soon as possible.
Event Overview
Sunday:
5:30 p.m. - 6:00 p.m.: Registration and Meet Your Host
6:00 p.m. - 7:00 p.m.: Student Dinner with Host
6:00 p.m. - 7:00 p.m.: Parent/Guardian/Guest Reception
7:00 p.m.: Parent/Guardian/Guest Depart
7:00 p.m. - 8:30 p.m. Wheaton Experience (students only)
8:30 p.m. - 12:00 a.m. Late Night Fun Activities
Monday:
7:30 a.m. - 9:20 a.m. Breakfast
9:30 - 10:20 a.m. Academic Session (optional)
10:30 - 11:20 a.m. Academic Session (optional)
10:45 a.m.: Optional campus tour for overnight guests & families
1:00 p.m.: Optional Preview Day for overnight guests & families (February 20 only)
PARENTS/GUARDIANS: Please make arrangements to pick up your student on Monday by late-morning. They are invited to attend academic sessions at 9:30 and 10:30 a.m. The Office of Admission is a great place to reunite with your student or you may determine the departure time and location that works best for you.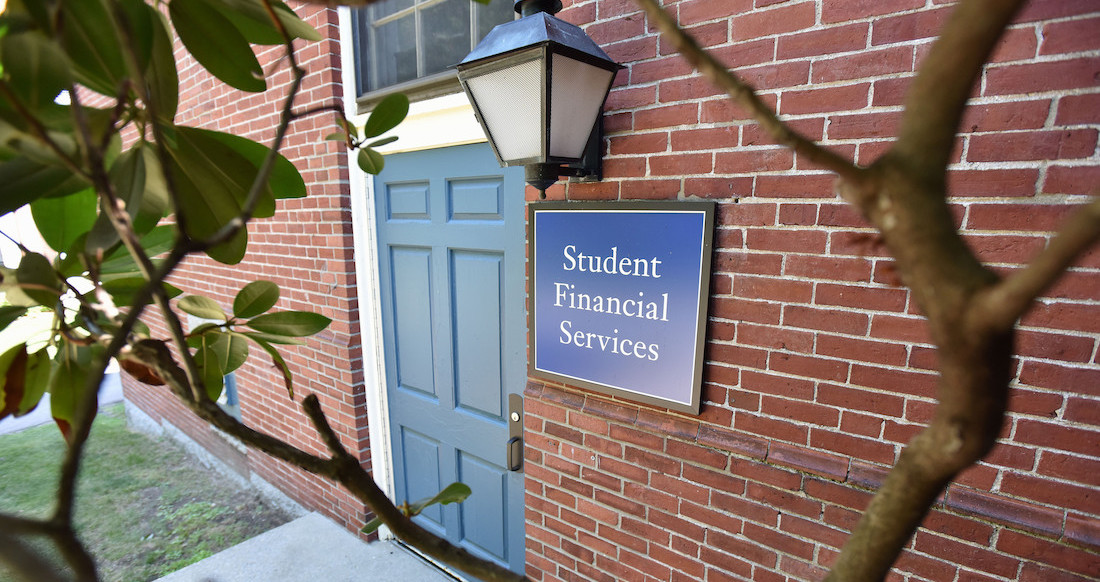 Financing Your Wheaton Education (virtual)
🗓️: Wednesday, March 8 at 7 PM (EST)
Join Senior Director of Student Financial Services, Susan Beard '90, and members of our Student Financial Services team to learn more about financial aid resources, student employment and other topics related to financing your Wheaton education. Please note that this session is intended for U.S. citizens and permanent residents (Green Card holders).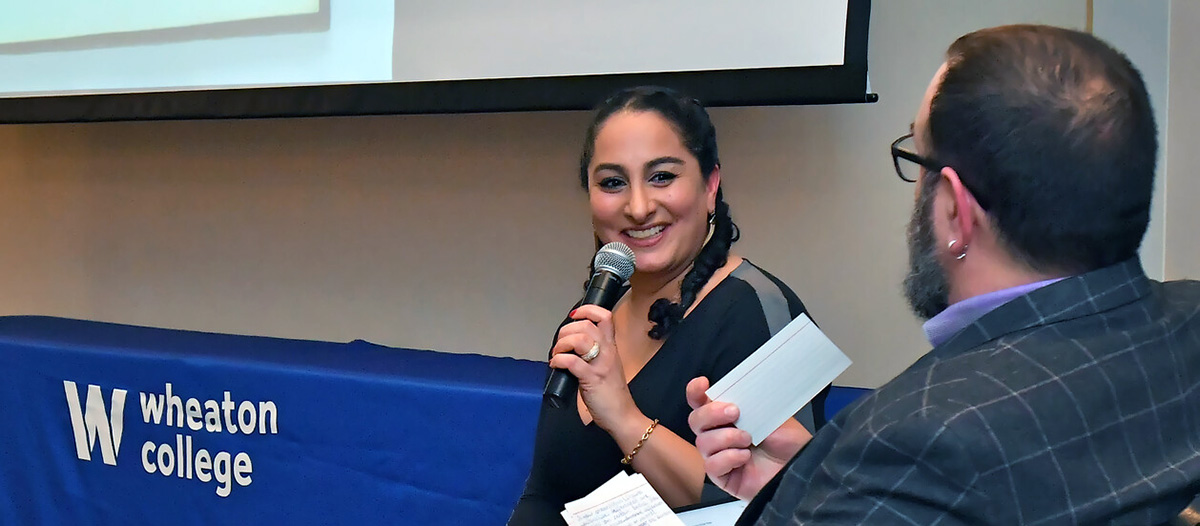 Academics: Meet the Wheaton Faculty (virtual)
🗓️: Wednesday, March 15 at 7 PM (EDT)
Wheaton faculty are researchers, celebrated scholars, influential artists, and dedicated teachers. Small classes and the opportunity for students to connect and work with faculty are at the core of the Wheaton experience. Join us for a conversation with Provost Ghadessi who will moderate a panel discussion with faculty members drawn from across disciplines.

Life After Wheaton—Alumni Panel (virtual)
🗓️: Wednesday, March 22 at 7 PM (EDT)
Wheaton excels in providing myriad opportunities to put learning into action—through internships, research collaborations, independent projects and more. These meaningful experiences are just one of the many reasons why an astounding 97% of Wheaton alumni meet success within six months of graduation. Join us for a lively conversation with career services staff and a panel of Wheaton alumni, who will reflect on how their unique experiences at Wheaton prepared them for life beyond commencement.

WheaGo Global and Study Abroad (virtual)
🗓️: Tuesday, March 28 at 7 PM (EDT)
Did you know that nearly half of our students over the last ten years participated in a study abroad program, and that we have overall 100 programs to choose from? Join Gretchen Young, Dean of the Center for Global Education to learn about our new WheaGo Global for incoming first-year students and hear from current Wheaton students who can share their experience abroad.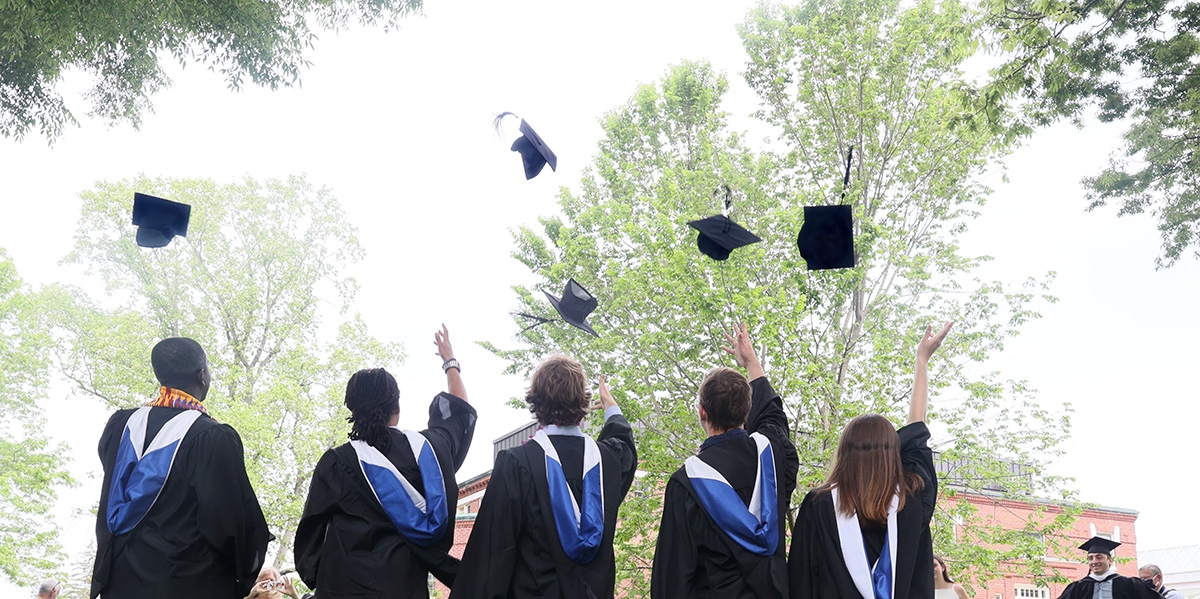 Our Student Success Plan (virtual)
🗓️: Wednesday, March 29 at 7 PM (EDT)
Wheaton is committed to providing students with an inclusive and holistic advising that ensures our students reach their full potential and highest goals. Join us for a conversation with staff from our Filene Center for Academic Advising and Career Services (Wheaton's integrated hub for personal advising, accessibility services, professional mentorship and career success) as well as the Office of Institutional Equity and Belonging to learn more about the many ways that advisors inspire and empower students and alumni to develop a comprehensive approach to planning for and achieving success both at Wheaton and in an increasingly more global world.

Making the Most of Your Wheaton Experience (virtual)
🗓️: Wednesday, April 5 at 7 PM (EDT)
What's a typical day at Wheaton like? How's the food? Let's chat. This virtual program will feature a student panel of current Wheaton students who will answer your questions in real time about all things Wheaton, their student experiences and everything in between. We're also planning a fun, interactive activity to help you get to know some of your future classmates. Go Lyons!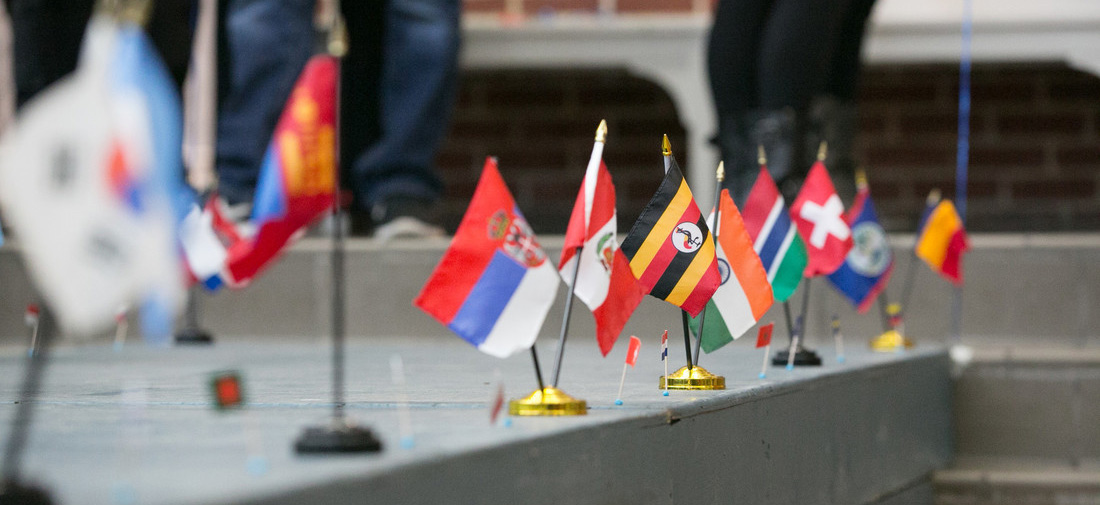 International Student Chats (virtual)
🗓️: Tuesday, April 12, 9:00 AM (EDT) and 3:00 PM (EDT)
Wheaton is currently home to more than 150 international students from over 40 different countries around the world. Join us to learn more about the international community at Wheaton as well as important next steps to prepare for enrollment in the fall. Moderated by Jason Laperriere, Associate Director of Admission, this conversation will feature current international students and staff from Wheaton's Center for Global Education.